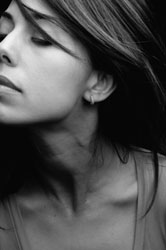 About me
She was born in 1975 in Ankara.
She was  graduated from Ankara Atatürk High School.
She was graduated from department of  Ceramics/Fine Art Faculty of Hacettepe University.
She gives lectures of stage makeup for theatre, ballet and opera students in Hacettepe University Conservatory of State as a lecturer.
She participated to a "mask making with papier mache technique" seminar by Uwe Kriger at German Institute in 1997.
She took a beauty makeup certificate from  Ministry of Education in 1997.
She finished a master project about facial expressions and ceramic masks  at Hacettepe University  Social Institute in 1998.
She took a cake design certificate from KUKI Cake School in 2003.
She gave a stage make up lecture  to theatre students in Bilkent University Music and Stage Art in 2005.
She participated  9th International Makeup Design Seminar  arranged by Kryolan Company in Berlin Technical University in 2005 and received two certificates about impression taking, mould making, sculpting, working with latex and coldfoam, and  three dimensional make up design and piece moulding, the making of gelfoam and silicone apliances creation of special effects.
She is working on three dimensional makeup education  in PHD program at Ankara University Department of Fine Art Education since 2006.
She is working with Ankara State Theatre since 2009.
She received Ph.D. title by publishing her thesis named "Improvment of Field Comptenece of The Three Dimensional Make-up Expertise" on Fine Art Education Program of Graduate School of Education Sciences in Ankara University in 2011.
She is married and has two daughters.